Our admiration for 'Tea as Chai' brings us together with Tapri - the tea house

Tea Box Packaging // alongside Tapri-the tea house, we worked on series of gift boxes and tea packaging with handmade paper and Craft Boat's favourite Barni Jars, Accordian Trunks, Old Wall Box structures. Keeping the craft of block printing, marbling in sync with the flavours of Indian Chai.
Read more about Tapri here.
---
Seasons in the sun with Bougainvillea for Landmark Stores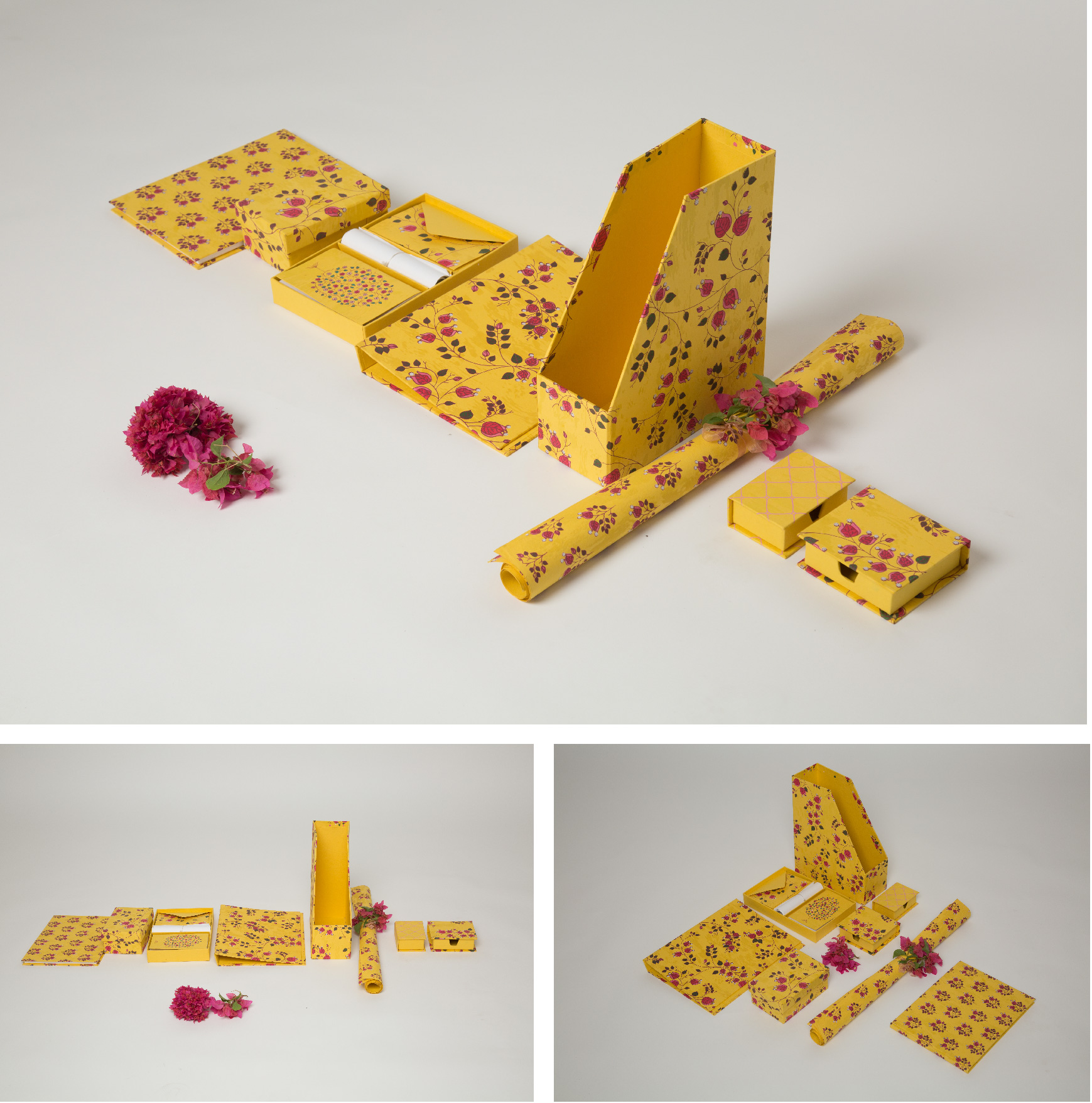 Handmade Paper Stationery // for the love of hand-screen printing on handmade paper and to share story of traditional printing techniques of Sanganer, Jaipur, Craft Boat developed a range of home and office stationery for Landmark Stores across India.
Read more about Landmark here.
---
Indian Marble Paper made for Rosi's lamps
Rosi De Ruig & her beautiful Lamps // with our marbling artisan team, we created a range of handmade papers for Rosi's lamps, which she calls as Banyan, Tamarind, Turmeric & Star Anise prints.
Read more about Rosi here
---
Artisan Collaboration with The Little Market

Story of many boxes // making mountains of nesting gift box sets, gift tags, notebooks in recycled cotton handmade paper with The Little Market's mud cloth print design.
Read more about the purpose that Little Market supports here
---